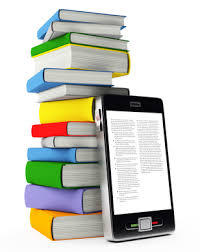 As an editor and writer, Betsy Blondin sees writing and the arts as critical to life. Publishing her book, Migraine Expressions, brought a dream to reality. Betsy has been a legal secretary-assistant, newspaper reporter and copyeditor, managing editor in traditional publishing, freelance editor and now a publisher. Her passion for people and words is evident in all she does.
Mark Blondin loves a good story and is the technical brain at WMP. A computer and tech geek since the mid-90s, he loves digital challenges. Having been in soft-drink sales and then data backup and storage reselling, he not only knows technology but also personal and customer service. Mark believes in the philosophy sometimes known as Ockham's Razor, based on Leonardo da Vinci's quote: "Simplicity is the ultimate sophistication."
We'd love to help you make your publishing dreams come true. Migraine Expressions was published the old-fashioned way with a printing company and 2,000 hardcover copies. But now, inexpensive and less risky options like digital publishing and on-demand printing are available to you.
Bring us your story and see it come to life.